IMPACT ZONE® Advanced Level 2 Golf Instructor Training
The Impact Zone® Advanced Level 2 Instructor Training picks up where the Impact Zone® Advanced Level 1 left off, aiding the instructor to better understand and teach Impact-Based® Teaching Principles as well as better structure, organize and develop business, marketing and coaching skills needed to be an overall successful golf instructor.
PGA Approved Certified Professional golf Program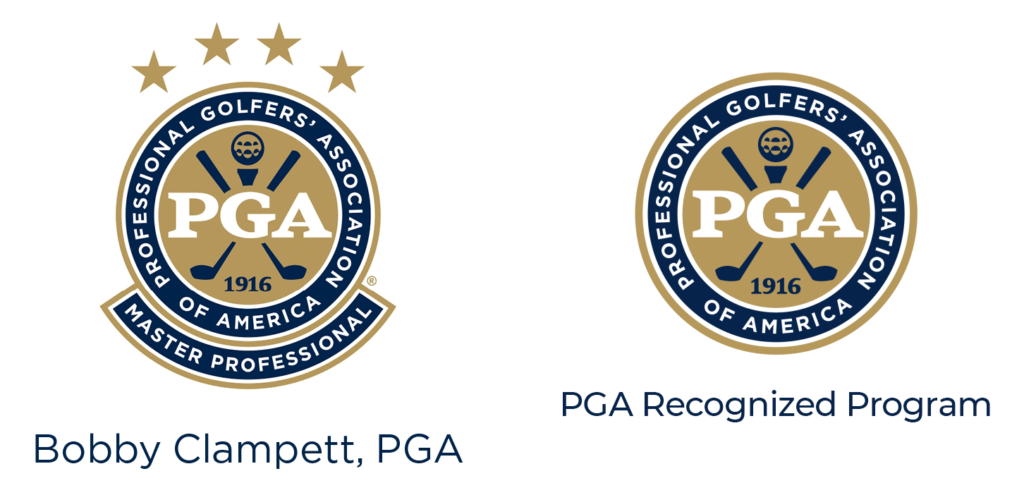 Upon completion you will receive 15 PGA Member Service Requirement, (MSR) Credits
Get more information today
Fill the form out below and we'll send you sample chapters from Advanced level 1 and 2 workbooks FREE of charge!
We begin Impact Zone® Advanced Level Two Training reviewing the critical elements of Impact-Based® Instruction that we learned in Advanced Level One Training. We will review the Five Dynamics, the Five Aspects of impact, and discuss the strategy of always working from impact, backward to deliver good golf instruction. Continuing the review, we introduce the Ten Steps to improving a student's impact.
The heart of Impact Zone® Advanced Level Two Training centers on the following:
Transforming yourself from just a teacher to a valued coach
Setting yourself up for success by choosing the right facility and then developing and/or taking advantage of the resources available to you at the facility and how to deliver and measure the value you are giving back to the facility.
Business Development and Marketing: Developing the right programs, plans and offers to attract and retain clients
Relationship and selling skills to help you feel confident in presenting your clients with the personalized program that will help them achieve their goals
Filling your book of business from loyal clients and their referrals to you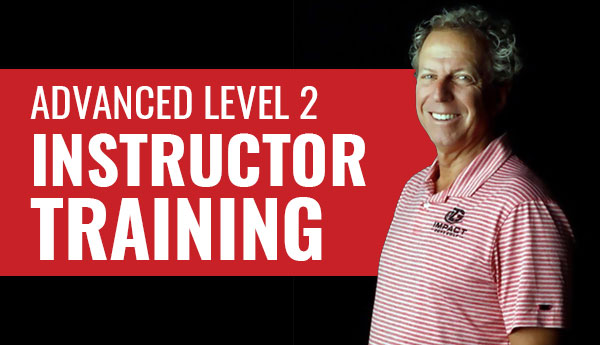 Upon the successful conclusion and certification,

you will be able to demonstrate the following: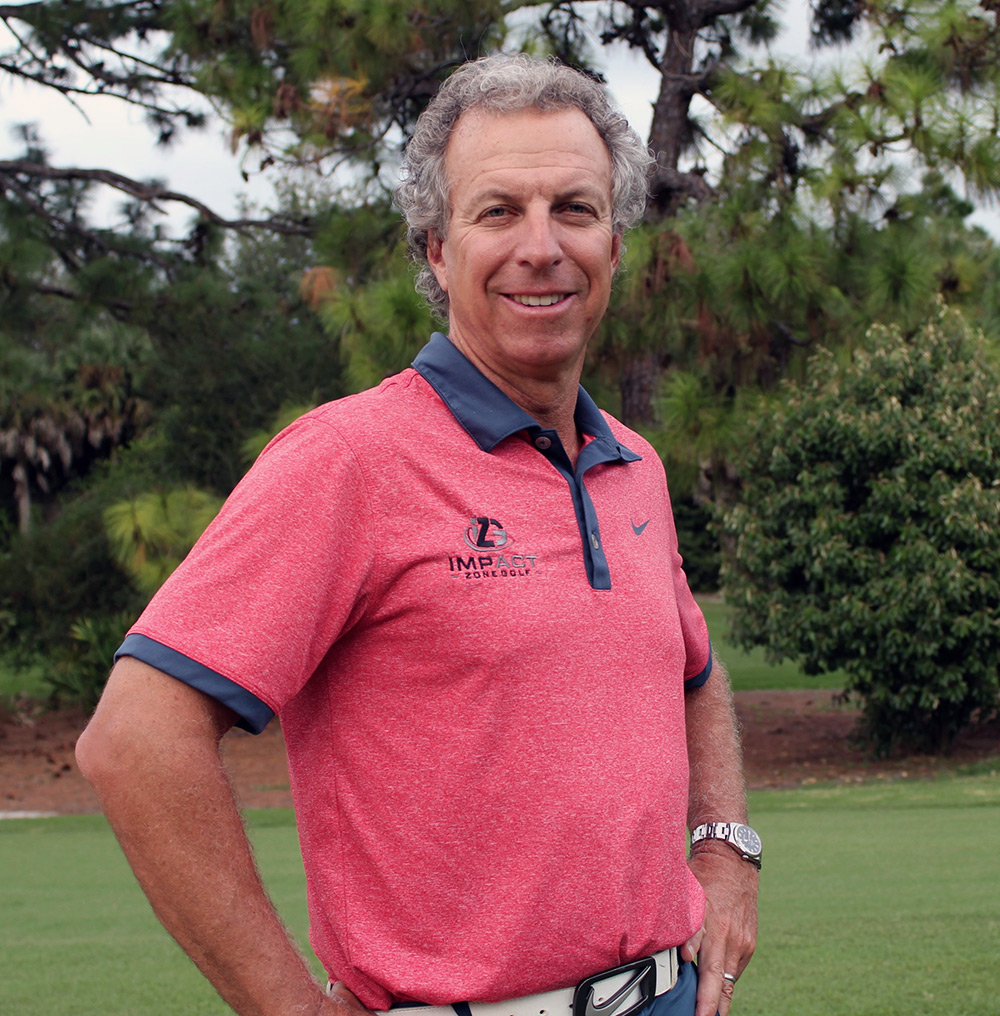 The training consists of a self-study of written and video-based materials, each followed by an exam. Upon successful completion, PGA professionals will receive 15 MSR credits. PGA Members enrolled or enrolling in the future into the PGA's new Certified Professional Program (Teaching and Coaching Career Path), will be credited 15 of the 250 CPE credits needed to complete the Program.
After successful completion, all students will receive the following: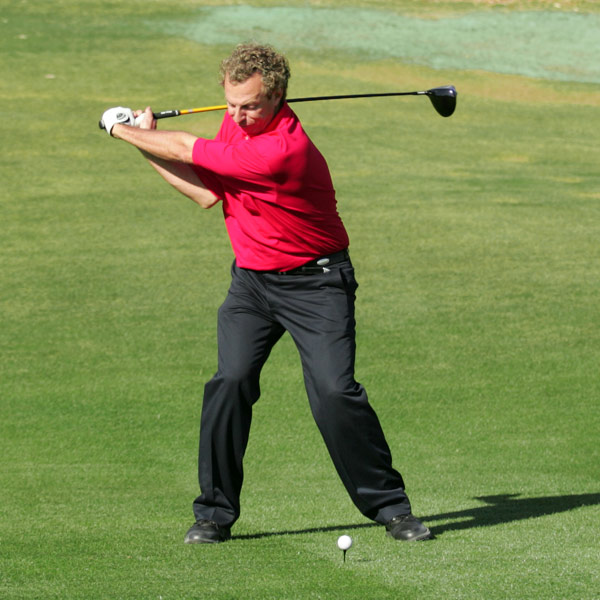 HeAR From Our Certified Instructors
The certified Impact Zone Instructor program simplifies your teaching and allows you to diagnose impact to improve your players quickly. Without a doubt it is the easiest way to help your students improve.
Impact Zone Golf has simplified my approach to teaching, and allowed my students to improve their dynamic impact resulting in lower scores. Working Impact Zone Golf schools and learning first-hand from Bobby has confirmed my passion for teaching, and motivated me to become recently certified in Teaching and Coaching (PGA Certified Professional program). I would highly recommend Impact Zone training to young instructors, especially with all the style-based information available. Impact Zone Golf has allowed me to reach students in other states, typically coming down for multiple days increasing lesson revenue.
I found the certified instructor program very valuable. I felt that I came to Bobby Clampett with a lot of knowledge that I acquired from the different instructors I studied under. Bobby's instructor program filled in the missing piece that I was missing.
Bobby Clampett's Impact Zone Golf System is a harbor of sanity in a sea of misguided attempts at helping people play better golf. Some of the style-based methods are well-intentioned while too many are designed to lure in the dollars of the hopeful masses. I've taught several IZG schools alongside Bobby, and can with a clear conscience say that every single student I've witnessed has dramatically improved the quality of his or her overall ball striking through this sharpshooter approach. IZG actually does a uniquely powerful job of freeing up players mentally because of clarity of the intentions—Load the Lag, Lag the Load, Forward Swing Bottom, Flat Lead Wrist, and a Straight Plane Line...Golfing Nirvana! I have been the Chairman of the Southern California PGA Teaching Committee for several years, so I have been exposed to nearly every notable teacher, teaching system, training aid, and just about everything under the sun related to golf improvement and performance. I can unequivocally say that IZG has stood out above the rest as a solution for me to increase my revenue, engage more customers, and even sell them books and dvd's for them to study. I get asked all the time by fellow professionals whether they should get certified in a given system, and I always recommend IZG.
I have a variety of players from every skill level and age. Some are nationally ranked junior and collegiate players. Some are seniors with high handicaps. But I can always rely on the 5 dynamics of the Impact Zone Teaching to get to the root of how to make them better. Ever notice how all the tour players look so similar from release point to follow through. They look nearly identical. This is what Impact Zone golf teaches. The "sameness" of all good players in a simple way.
As a member of the PGA I have been certified in many areas, Becoming a certified Impact Zone Golf instructor has helped me in all areas of my instruction and i would highly recommend all my fellow instructors to get certified.
Impact Zone teaching has certainly enhanced my teaching. With impact being the moment of truth swing style has become the last the least important part of the golf swing in my fifty four years of teaching. Impact Zone allows the golfer to swing the club in a manner that fits his or her body.